By
Junebug
- Sat Feb 07, 2015 6:56 pm
- Sat Feb 07, 2015 6:56 pm
#21061
I bought my daughter a Razor Crazy Cart and have been gradually upgrading it. So I just wanted to record the progress and post pics on this forum. Hopefully I'll get some feedback on what I can do to improve. A few weeks back I added 2x 12v 28ah batteries to the back of it for more battery life.
Here's a video:
http://youtu.be/NDlLpL8Bc2c
Next, inspired by the Crazy Cart XL's "flip under-the-seat battery design", I decided to do that to mine.
Next, I added more speed and torque by bypassing the current limiter in the controller by super gluing a piece of paper clip to the connections.
Next, I upgraded to a 36v battery by adding an additional 12v 35ah deep cycle battery to the side.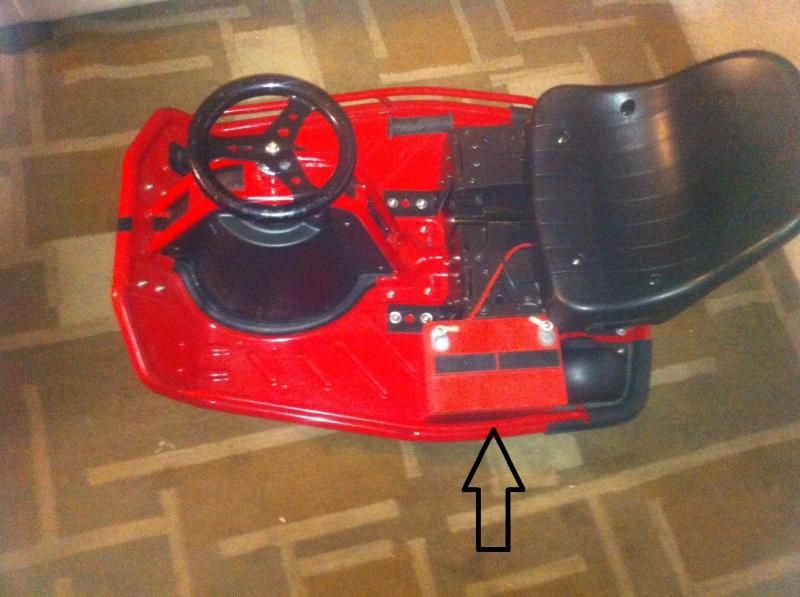 Next, the weight of the heavy lead acid batteries was causing the tires to melt and wear out. So I upgraded to 5" commercial grade caster wheels.
Next, I decided to add a rickshaw/cart to the back of it so that my daughter could take me around when we cruised the beaches.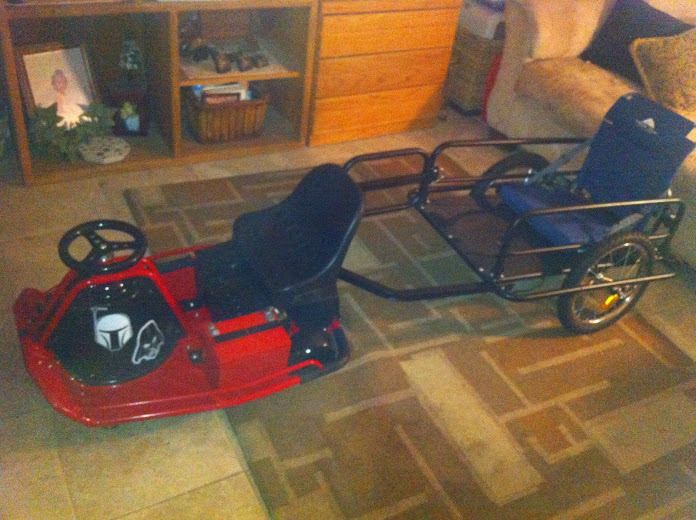 It was fun cruising the beach, but an hour later I began to smell burning copper. Then it died on us. We destroyed the 24v 250w motor with all our weight. So I upgraded the motor to a 36v 1000w motor.
I tried testing it out but the motor isn't running. So I'm guessing that I fried the 24v controller as well. So, here I am... Does anyone have any suggestions what I can do to fix it? Improvement suggestions?
Thanks for reading.