- Wed Jan 25, 2017 9:51 pm
#29728
My kids have had the dirt quad for 5 years now and they are bigger so its time to upgrade. I have 3 22ah batteries, 1000w 36v controller, throttle with gauge and key switch,horn and lights. This is not done yet so I will post updates as they happen.
Here is the new tray I made up and welded in place: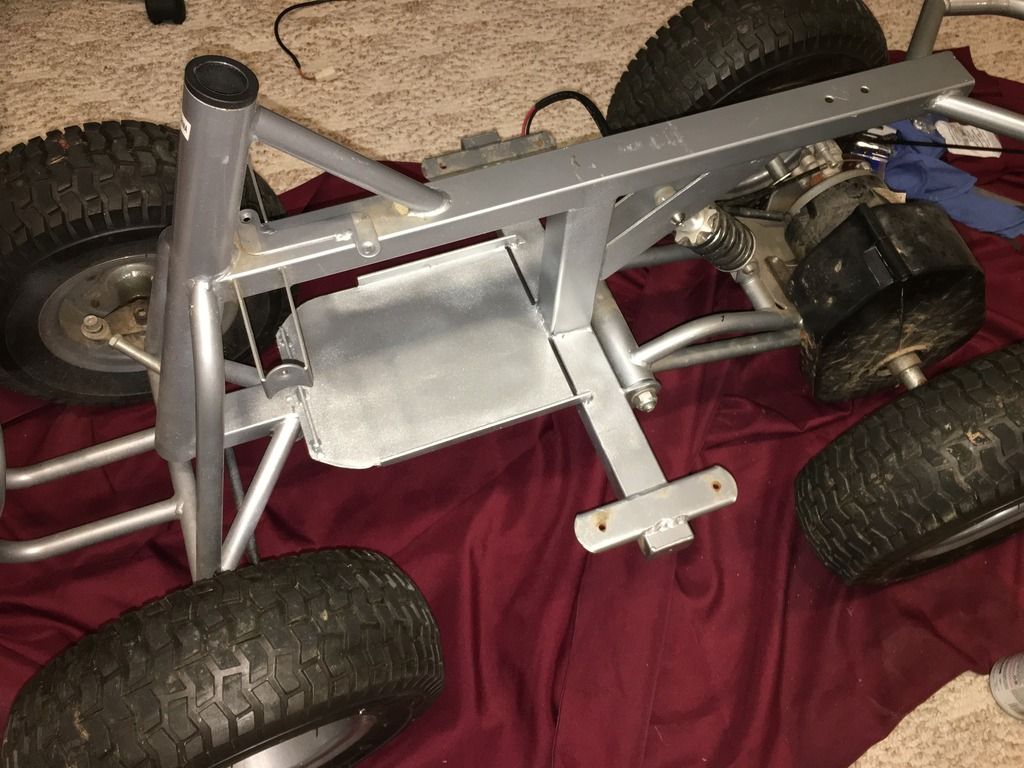 The paint color turned out pretty good I thought: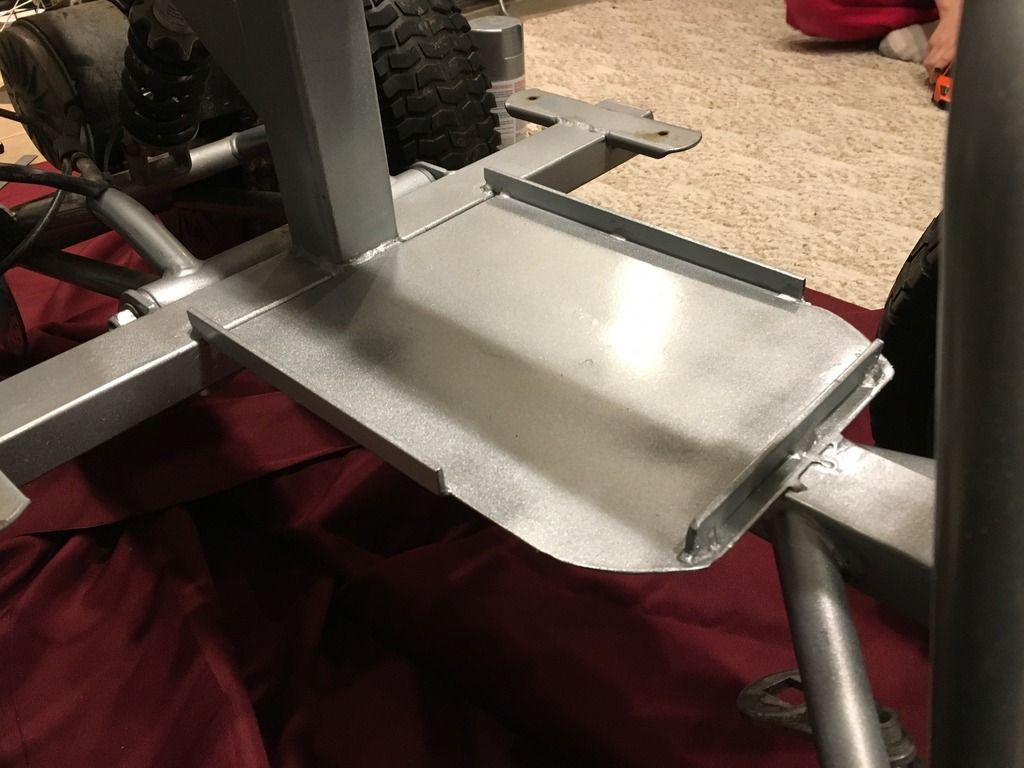 I still have much to do.