- Sat Nov 04, 2017 12:12 pm
#31499
Hey everyone!
Although the Beast was a lot of fun, it's high center of gravity made it to dangerous to really open up the throttle and have any serious fun with. I stripped it down and decided to find a go-kart frame for it when I get out to Arizona next year.
(sigh) I wasn't planning a project for this winter, I have way to much to do. However.....I saw this at a yard sale and after convincing the owner to keep the 5hp gas motor, I snagged it for $40.00: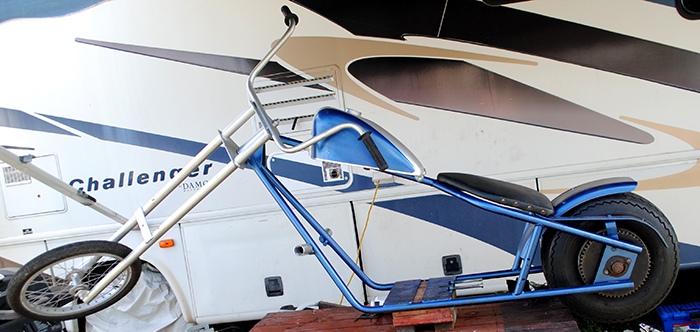 It has an 18x8.5 rear tire and the frame is solid with good quality welds. Right now I'm planning to put the motor from The Beast on it although in reverse of this pic: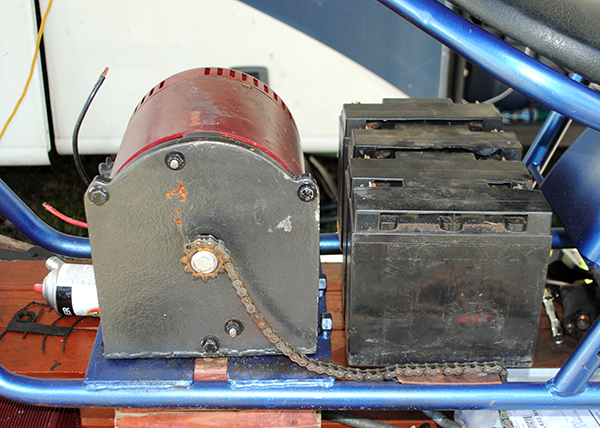 I did a quick mock-up and I don't like the balance with the batteries in the rear.
I was raving about how much space I had with The Beast, I have even more with this thing! I will probably go with the same Kelly controller from The Beast, although I might spring the money for an actual YK43B. It has a brake disc on the right side, so I'll probably go with some type of hydraulic rear brake setup. I'm also thinking of both head and tail lights and maybe some hard side bags like these: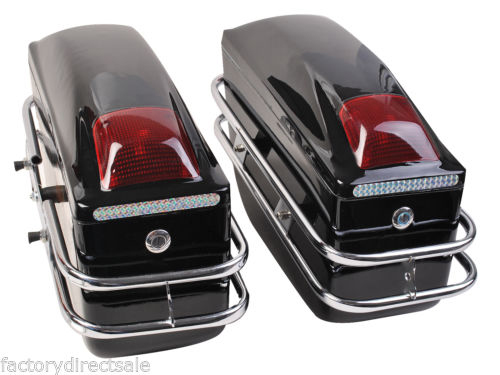 As always, I'm open to suggestions, comments and philosophical musings!
Let the build begin!